Roy Nandwa is the first player from the Bungoma Wazalendo franchise, to win the coveted Barthes Under 20 Rugby Cup, this came after a dramatic victory against Madagascar at Nyayo National Stadium this afternoon.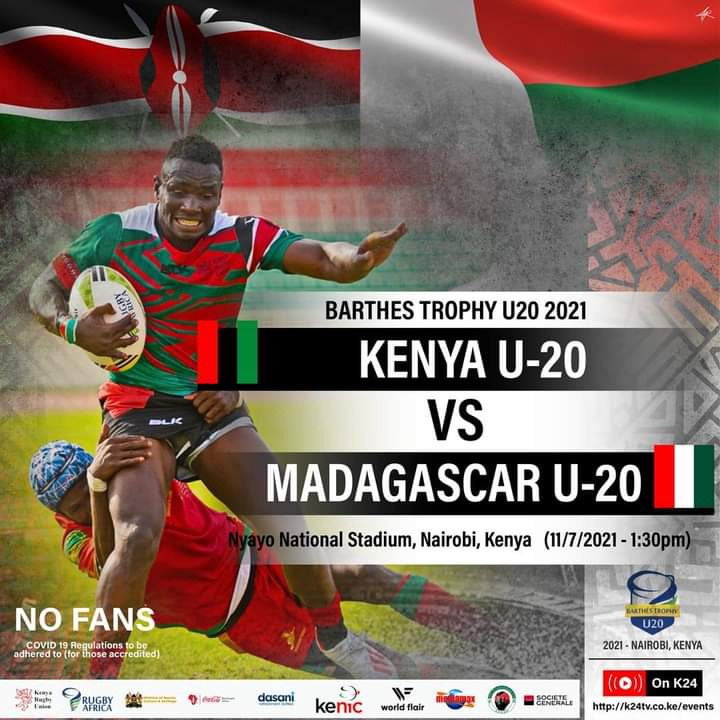 The Kenya Under 20 team, fondly referred to as Chipu, had to hold off a resurgent Madagascar side to win the match 21-20.
The young man from Bungoma county, who plays his club rugby at Menengai Oilers in Nakuru, was brought on in the sixty third minute, and wasted no time in announcing his arrival with a big tackle down the right wing. Moments later he carried the ball intensely into Madagascar's half, and afew minutes to the end of the match he turn-overed the ball, just as Madagascar were building momentum and getting closer to Kenya's 22.
A try by Madagascar in the dying moments of the game, would bring them within a point of Kenya's lead, but the ensuing conversion sailed wide, much to the excitement of Kenya's players who burst into song and dance as the final whistle was blown.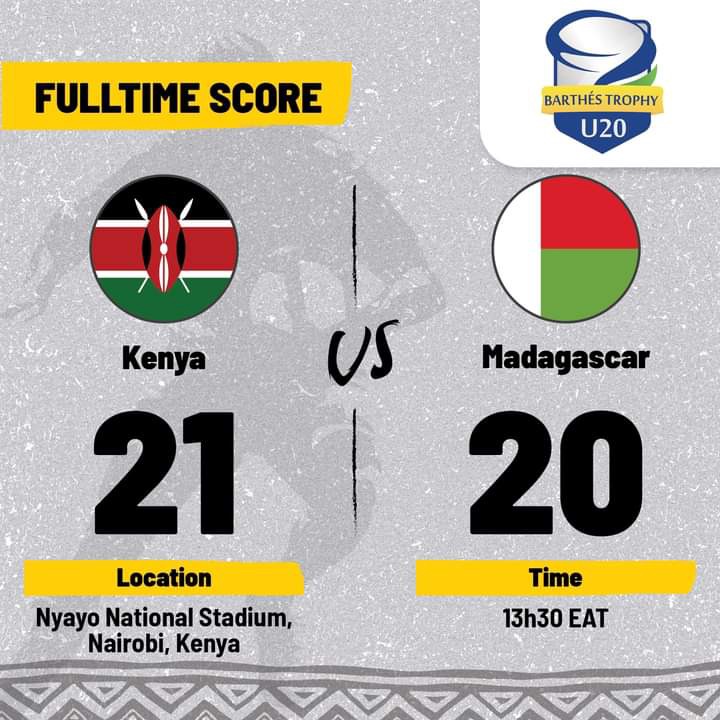 Former Deputy Prime Minister, Musalia Mudavadi alongside other dignitaries, were on standby to congratulate the team as they awaited the Match between Kenya Simbas and Zambia.