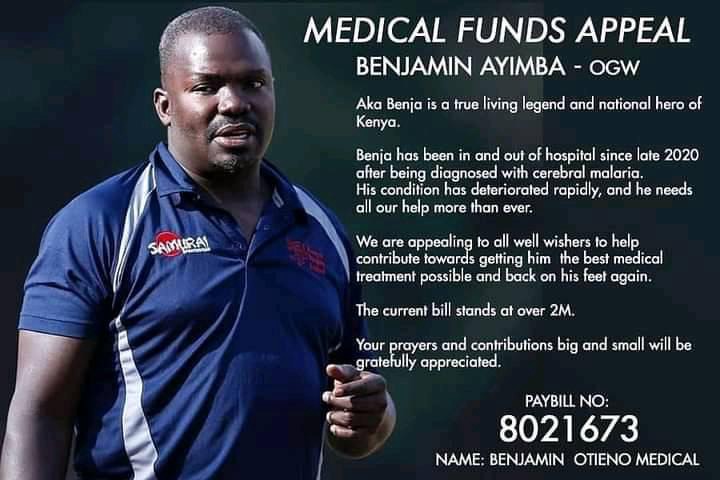 Benjamin Otieno Ayimba, a former Kenya Rugby 7s player and the most successful rugby 7s coach in Kenya, having coached the team to its first ever major tournament in the world series in Singapore 2016, is currently battling for his life at the Nairobi Hospital. The 43 year old father and husband, is also a director at Ayimba Rugby School and Infiniti EA Group.
The family says that Benjamin Otieno Ayimba ,has been ailing from Cerebral Malaria after being diagnosed and he is currently in HDU.
However, the rugby great needs specialised treatment at The Kenyatta National Hospital but only after clearing a bill of 2 Million that was generated while receiving treatment at the Nairobi National Hospital.
The family says he can hardly speak or recognize anyone for days now. He has been suffering from this condition since January to date.
The family now calls on well wishers to help them sort the bill. "We are appealing to all well wishers to help contribute towards getting him the best medical treatment and back on his feet again."
 Paybill: 8021673 – Name: Benjamin Otieno Medical